Testimonials
See what our wonderful customers have to say about Artiflax Flowers and Bouquets.
Testimonials can be emailed to [email protected]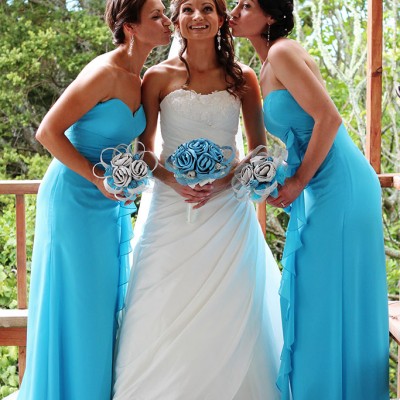 I wasn't keen on having traditional flowers for my wedding, but was struggling for ideas for a substitute. When a mate showed me a friend of hers had used Artiflax's flax flowers for their wedding - I immediately thought wow, they look amazing! Not only were they gorgeous, but it was something different and a huge bonus was you wouldn't have to worry about them wilting on the day, and you could keep them forever! Sema was so patient and understanding, and even though she was working round the clock trying to fulfil orders, she would always answer my tens of thousands of emails with my ten million questions. She created exactly what I wanted, and when I picked them up I couldn't stop looking at them! So gorgeous and perfect and the colours finished off the look of the bridal party beautifully. I had so many comments about how amazing the flowers were, and would highly recommend Artiflax to anyone. Thanks Sema!! :)
- Tonia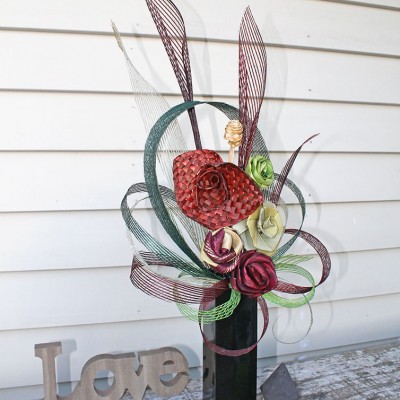 What can I say but amazing what Sema came back with for a Thank you bouquet for our dear someone, she loved it, we loved it and Sema kept in full contact every step of the way until we had achieved the perfect bouquet for our friend. Thanks heaps! Best customer service and product I have ever received, definitely recommend to all to buy, don't see anything that quite fits you Sema can discuss and come up with the perfect something for you and your budget. Heartfelt thanks Sema and I know where to come for that permanent something special for someone no matter what the occasion. Cheers again and God Bless.
- Mish & Family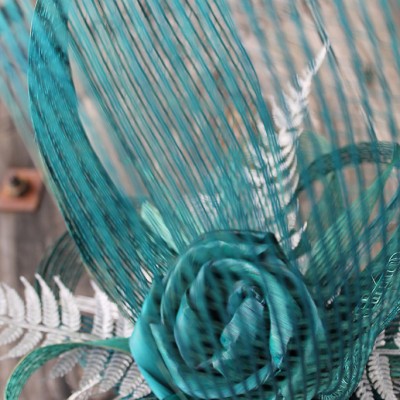 Incredible creatively bringing a Maori traditional art form into the now!! Your a star ☆ Also gifting so many people with something that will last so much longer, the flowers that keep on giving & will remind them of their special happy day long into the future. Such a magnificent sharing in such a beautiful way♡ Mihi nui kia koe mou tou mahi raranga whakamiharo!
- Ardre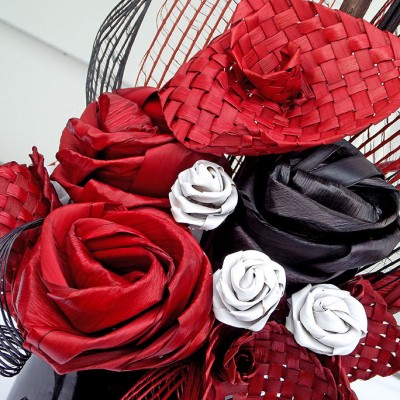 WOW!!!! Sema you are a talented genius!! I love the flowers and wish now I had got them for myself!!!! Thank you, this is way better than any bunch of cut flowers. I know Megan is going to LOVE them and will be the envy of all her friends :) Thank you again. Words really can't describe it!!!!
- Lisa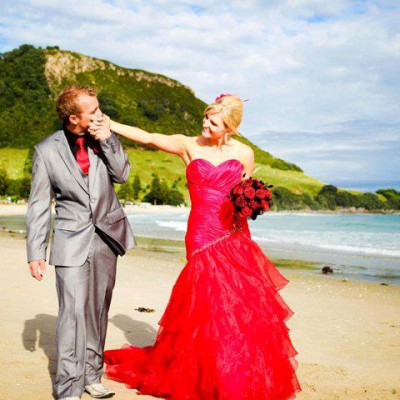 Thank you so much for our beautiful flowers. We were all thrilled with them and love the fact we can keep them forever. The colours were just perfect and they suited our day to a tee. I wanted flax as soon as I saw your ad in a wedding magazine. We decided to get married at sunrise so flax flowers were the absolute best choice for our very early wedding. We will definitely be recommending Artiflax to others. You have not only given us great flowers but an amazing service, enabling ordering, delivery and even keeping them looking good forever so easy, stress free and personal.
- Pam & Jon