Artiflax - Home of the Perfect Flax Flower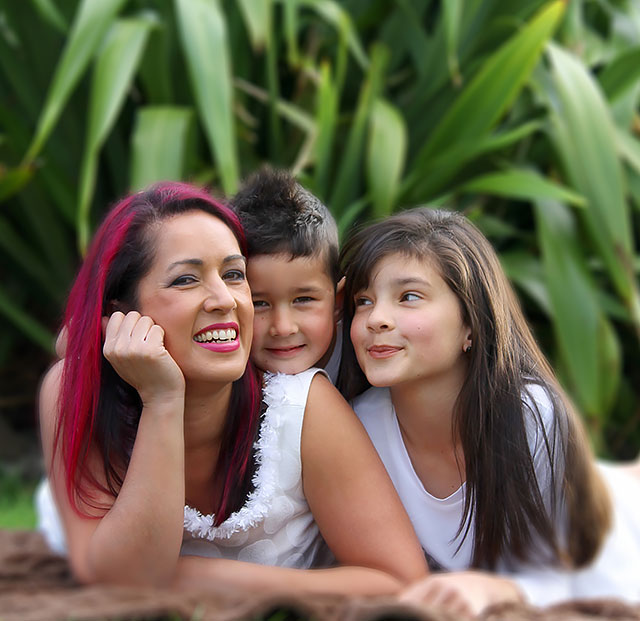 Sema and her two beautiful children
Artiflax began producing flax bouquets in 2003 – originally as wedding flowers. The brain child of Hamilton artist and business woman Sema Morris, Sema's incredible talent for design and passion for the Harakeke and flax weaving is matched by her amazing positive energy and attention to customer service.
Hundreds of brides all over the world have enjoyed everlasting bouquets of flax flowers made by Sema – only these days she is sometimes assisted by her two charming children!
Artiflax flax flowers now decorate wedding tables, wedding bouquets and present as beautiful and unique wedding cake toppers: each one hand made in New Zealand.  
Artiflax flower bouquets and flax art is also found in corporate flower arrangements around New Zealand, bouquets for an occasion, used as fashionistas and are commonly chosen as a fabulous long lasting alternative to fresh flowers as a gift.
In 2012 Sema purchased a closely aligned business also using New Zealand flax - Hapene Flax NZ - and starting expanding the scope for Artiflax beyond just flax flowers and into flax art.
Artiflax has gone from strength to strength since its inception – find out what previous clients have said here.
About Harakeke (NZ Flax)
Artiflax cultivates, cuts and uses a specific flax (Phormium Tenax) or Harakeke.  The Harakeke plant is considered sacred by the Maori people of New Zealand who for centuries have used it to heal, protect and shelter them from the elements. 
In Maori thought, the Harakeke plant represents the whānau (family).
The rito (shoot) is the child. It is protectively surrounded by the awhi rito (parents).
The outside leaves represent the tūpuna (grandparents and ancestors).
Flax is in fact a member of the lily family and in spite of its common name, it is not related to the flax family at all - it was popularly called flax because of a similarity between its fibre and that of real flax.
About Sema, the artist
Sema's passion for art and creating gorgeous things started from when she was a very small child.  When she saw the new wall paper being hung in her family home she couldn't resist enhancing her homes new walls with her creativity.  Sema's artistic career has spanned more than 2 decades, her background in Graphic Design, eye for detail, love for creating stunning works of art and enthusiasm for photography has complimented her Artiflax business beautifully.
Most of Sema's inspiration is derived from the beautiful country she lives in, New Zealand.  She has lived and travelled to many locations around Aotearoa (NZ) and is constantly inspired by its fauna and landscape and this shows in the works of art she creates.
We hope you love the flax work on this website – it is made from the heart spirit of a true artist – for you and your family to enjoy for the future.
For a quote or concept work, please contact Sema by email.